MyPingo is the BEST adult coloring book experience for all ages and skills.
MyPingo is the Free Adult Coloring Book with nearly 15,000 Pages for Stress Relief and Color Therapy. MyPingo offers the closest thing to coloring with real paper.

READ MORE
We provide amazing art created by over 40 of the world's top illustrators. MyPingo is available for the first time world-wide through our exclusive arrangements with Blue Star publishing and other imprints. Blue Star is one of the largest and most recognized coloring book imprints in the world.
Color with an Apple Pencil, your finger, a stylus or simply "tap and fill" to create GREAT art.
Created by artists for artists, MyPingo takes pride in our dedication to keeping the creative spirit alive; 1% of sales will go directly to LiteracyPlus, a foundation committed to promoting education through art. In addition, MyPingo will award $12,000 and $3,000 grants annually to selected applicants and artists who will work closely with LiteracyPlus in promoting education through the arts. Let your artistic side flourish, color the stress away, or share a creative experience with your friends and family. Welcome to MyPingo.
How we are different
---
MyPingo, through our exclusive relationship with Blue Star Publishing, is able to provide Adult Coloring Books created by some of world's most popular illustrators. Our art is all hand drawn. We use no "stock" art, giving our users an organic coloring experience.
Top Artists
Features colorable illustrations by top artists from around the world in a variety of themes such as animals, fairies and steampunk
Virtual Currency
Users will be given the ability to earn virtual currency - pings - through sharing their creations on Social Media, through contests, and other fun activities
Multiple Palettes
We have a variety of Standard palettes to choose from, additionally with the ProKit, artists can create their own custom palettes
Additional Functionality
Our ProKit provides the user with a variety of enhanced functionality such as ink pen, airbrush, and marker as well as autofill, shading and undo functions as well as access to fun activities such as contests
Continuous Upgrades
With purchase of ProKit, user will be provided with continuous upgrades of these featured at no further cost
Artist Contribution
MyPingo is always seeking exceptional content, click here to provide content review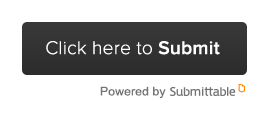 Screenshots Gallery
---
Browse Our Gallery of Inspirational Artwork
Featured Illustrators
---
We are the exclusive digital provider of Adult Coloring Books for Blue Star Coloring, and for the first time, artists have access to top selling content that was until now available only in print format
We will always provide fresh, fun and meaningful content
Today we represent almost forty illustrators from all over the world, here are a few
Georgia based artist, Katy Lipscomb, has had a passion for drawing since she was a little girl. Now in her early twenties, she has turned that passion into a thriving career through the use of social media.Katy has been taken part in a number of collaborations with companies such as ModifyWatches and Patreon.
Suzy Joyner found her passion for drawing as a child growing up on Long Island. She filled her school notebooks with illustrations of the many little lives that populated her backyard – snails, bees, worms, flowers, plants and many other garden denizens.
Lori lives in the beautiful meadows of rural Indiana. She has always loved anything related to art, reading, family, photography, nature and the growing of plants. She is happily married to a wonderful man and father, and together have a lovely son. Lori has studied art for over three decades, her first class starting at around 9, all the way up to studying art at Ball State University.